Check out our unique gift boxes for extraordinary gifting! The Gourmet Box brings you Okanagan Valley flavors with locally sourced delights. Our Rewind & Unwind Box includes sweet treats, a 100% soy candle, and more. The Spirits Box offers organic drink mixes and an eco-friendly mug. Handcrafted Charcuterie Boards with Mini Graze Box make a perfect gift for staff or clients. Find cost-effective, unique gift boxes for any special occasion. Shop now!
WELCOME TO OUR GIFT BOX COMPANY!
At Beloved & Bespoke, we believe gift-giving should be a joyous occasion. If you know what a friend or loved one wants but aren't sure what to purchase. Whether someone is a cook, entertainer, or techie, we have gifts to suit their preferences. That's why we offer a range of beautifully packaged Kelowna gift baskets, perfect for any special occasion. Whether you're looking for a gift for a birthday, anniversary, or just because, we have something to suit every taste and budget. Our gift boxes are filled with high-quality items from local businesses in the Okanagan Valley and can be shipped anywhere in Canada. So, if you're looking for the perfect gift, look no further than Beloved & Bespoke!
Custom gift box shopping is a breeze with Beloved & Bespoke! Our gift boxes are conveniently categorized by occasion. Find the ideal housewarming gift for your friend, explore our Teacher's Gifts to thank your mentors, or discover fantastic wedding gifts in our exclusive collection. Simply select your category of interest, and our available gift boxes will make your custom gift shopping hassle-free.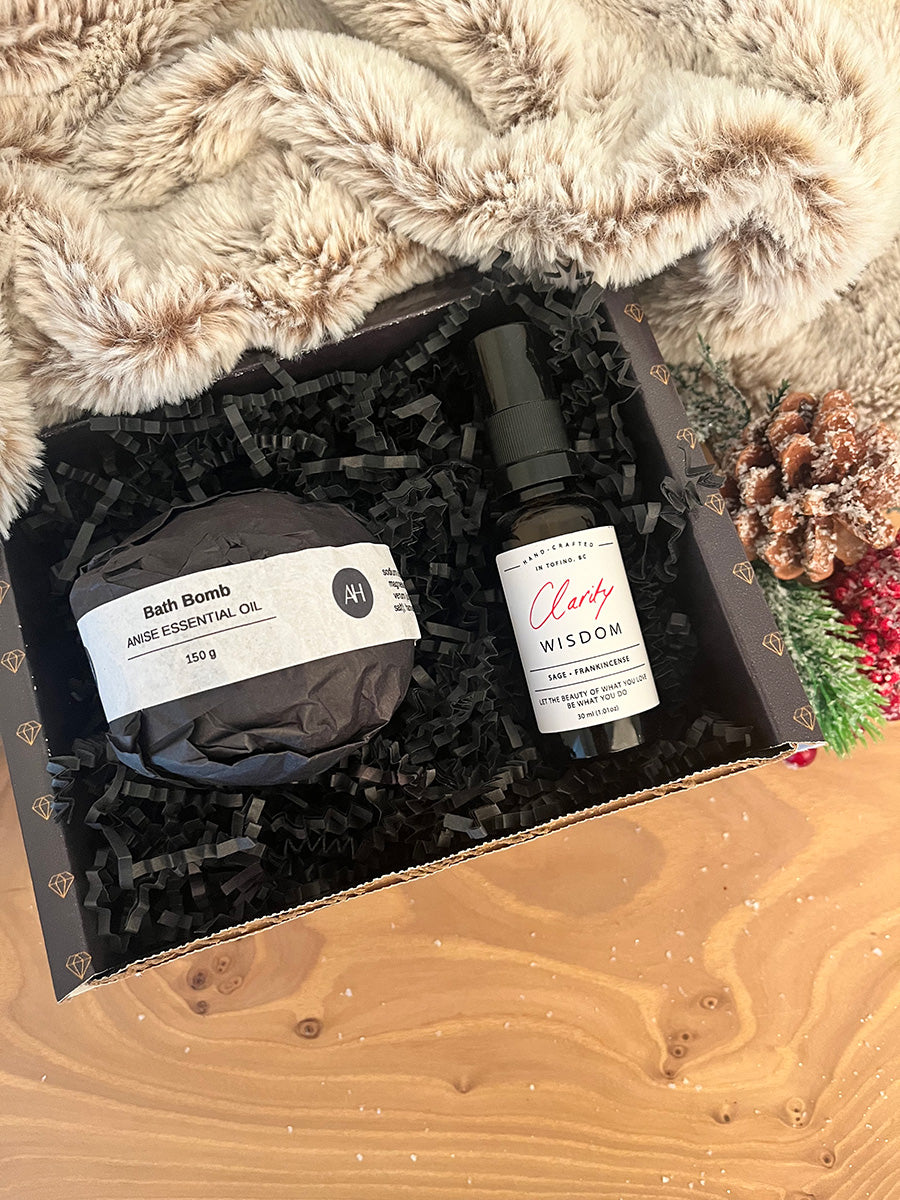 How to order
Driven by our passion for creativity, we've reinvented the gift-giving experience. We understand the changing retail landscape and have simplified the process of giving meaningful gifts with just a few clicks. Visit our website, choose from a variety of gift boxes and baskets, each filled with carefully selected items. When you've made your selection for gift delivery in Kelowna, provide the recipient's details, and we'll handle the rest, delivering the gift right to their doorstep. For truly unique gifts, we also offer customized gift boxes and baskets. Share your budget and preferences with us, and we'll craft a one-of-a-kind gift. Don't wait; order your gift box or basket today!
WHAT OUR CLIENTS ARE SAYING
So nice to have personal customer service! Becky was amazing! The products and services offered truly outstanding, original, thoughtful and local. Will definitely be back to order another gift box from Beloved and Bespoke in the future 😊!
Christy Reschke
I did a customized gift basket for a family member, and Becky went above and beyond to ensure it was special. The unique, personalized touches, hand delivery, and customization made giving the perfect gift so much easier. Exceeded all expectations, punctual, great communication, and supports local. Highly recommend.
Donna Edwards
Becky has the absolute best gift boxes with all locally crafted products in the Okanagan!
Heather Gillett